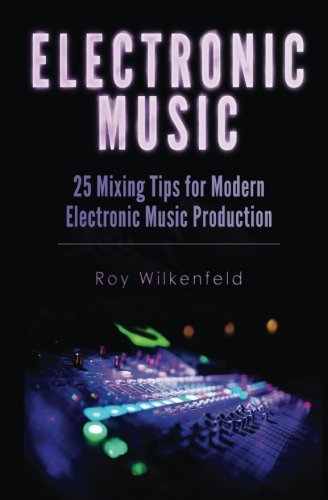 buy now

$11.99

Discover 25 hand-picked mixing tricks that you can use to gain a cutting edge in your electronic music productions and mixes
Take your mixes to a whole new level
Take advantage of road-tested mixing techniques used by electronic music professionals and inject them into your music. Get an exclusive peek into 25 definite mixing tricks that will make your music sound better. Learn about five different categories of mixing: Mix Essentials, Mix Clarity, Drum Sweetening, Special Stereo Width and Advanced Mixing Techniques, each category containing 5 different tips!
Why use ELECTRONIC MUSIC as your mixing reference?
Easy-to-follow, Straight to the point -guide
Step-by-step, handbook-style tutorials
25 Mixing Tips in 5 different categories
Get a professional sound in your mixes
Learn, have fun and take what you learn to the next level!
Here's a preview of what you'll learn…
Proper Gain Staging
Achieve a solid mixer fader balance
Musical Side Chain Compression
EQ for Clarity
Kick Drum Tuning and Processing
Parallel Compression Punch for Drums
Advanced Stereo Effects
Advanced Automation for Special Effects
Get your copy today!
Take action today: Get rid of your insecurities in mixing electronic music and learn how the pros are doing it!