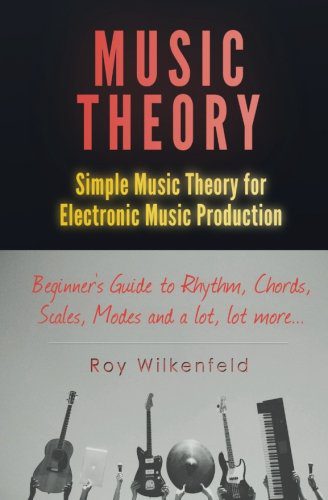 buy now

$15.99

Are you an aspiring electronic music producer who isn't trained in music theory? Are you looking for a fast but effective guide to music theory to learn musical concepts, principles and take your music to a whole new, professional level? Look no further, «Music Theory» is exactly what you need.
Learn music theory effectively with easy-to-understand teaching methods.
Learn scales, modes, chords, melody and rhythm easily by looking at informative images and spot-on descriptions – no confusing music theory methodology used in this book! Take the theory instantly into action by proactively learning the methods taught in this book.
The simplistic beauty of «Music Theory» does you a favor in learning music theory…
Easy-to-follow, Straight to the point -guide
Music theory visualized on the piano keyboard
6 chapters covering essential music theory
Excellent imagery to learn from
Understandable descriptions of musical concepts
Pro tips at the end of each concept to boost your learning
Here's a preview of what you'll learn…
The Piano keyboard
Major and minor scales
Modes
Basics of rhythm and tempo
Chords and chord inversions
Melody and transposition
Intervals
All major and minor scales listed, as well as modes
Take action today and acquire important skills in music theory to become the best musician you can be!